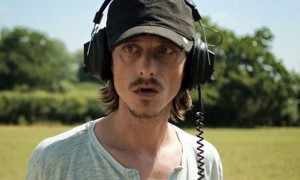 Look out for Rotographic books: Thursday 2nd October, 10pm on BBC4
A new BBC comedy series focusing on the exploits of two metal detectorists, starring, written and directed by MacKenzie Crook (The Office, Pirates of the Caribbean, Game of Thrones) may use a copy of "Collectors' Coins GB 2014" on screen. MacKenzie Crook is a keen amateur metal-detectorist in real life and owns a copy of the book. The Rotographic book will be present in the wannabe archaeologists on-screen flat, but whether or not it actually makes it to the final edit depends on if the production team happen to use the scenes and camera angles in which it appears! The production team also have a copy of "England's Striking History" so that may also show up somewhere. Here is the original Radio Times announcement.
The six-part series has caused a little controversy among metal-detectorists, as some feel that it will make a mockery of them and unfairly portray them as anoraks. The National Council for Metal Detecting refused to co-operate with the BBC during the making of the series. Here's more in an article from The Independent.
Here's another related article from The Telegraph concerning the series.
Whether or not it unfairly ridicules metal-detectorists, well, we'll just have to wait and see! I'll report back here with book sightings (hopefully) and with my overall opinion of the first episode after it has aired.